Hello! Hope you've been surviving this sweltering summer.
I've been working so hard on my housing project that I've hardly had any time to crochet. (You can read all about it HERE) But the idea for scrappy treasure pouches popped into my head the other day, so I just had to share the pattern with you. Use my pouch design for your dice bags, coin hoards, or even as re-useable gift bags for the holidays. 
I wish you all the prosperous things!
If you like this free pattern, and you like my style, please consider helping me...
---
Hello. I'm Ashley Lee Zhong, creator of Snapdragon Brand and designer of Ribbon Candy Crochet dreams. If you've been following along on my socials for awhile, you already know that. Hope you're doing well. If you're new around here, welcome and salutations! 
I invited you here today to introduce you to...
---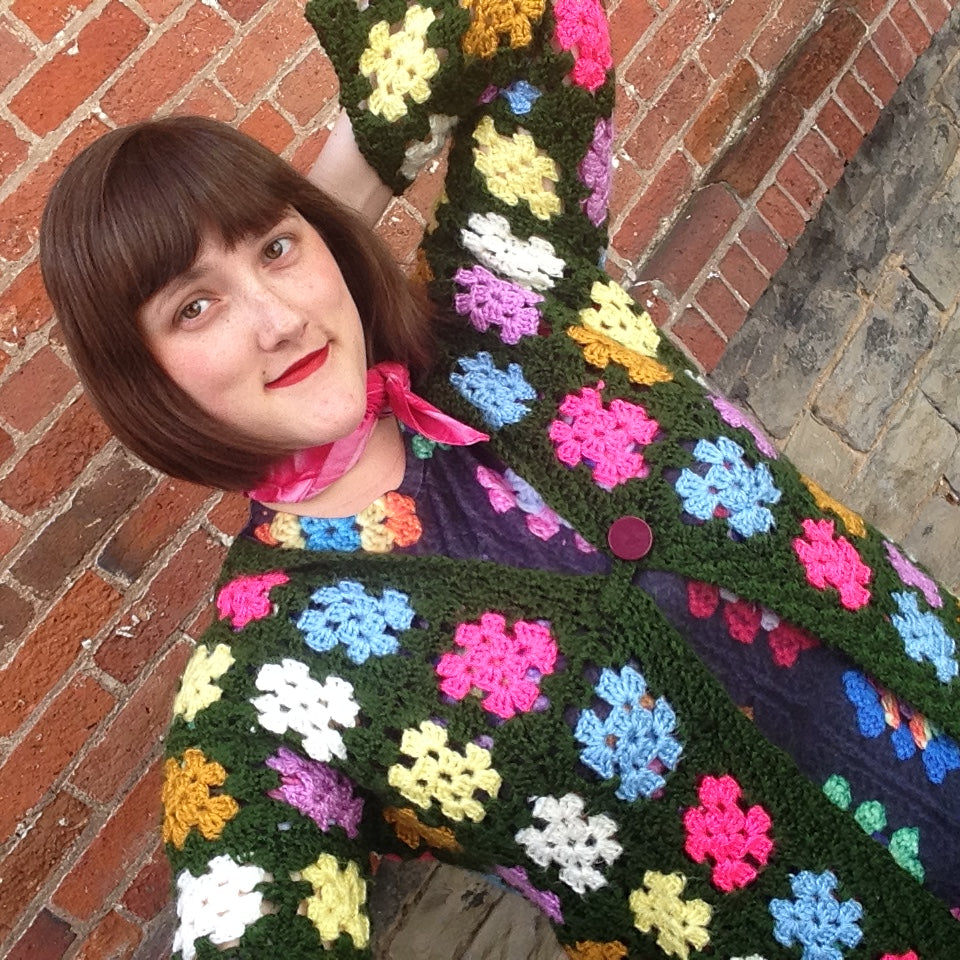 Hey, hey, hey Beautiful People! Anyone who's been on my web shop or follows me on instagram knows that I have a burning, furious passion for granny squares. I don't know where it came from entirely, but lately I've just had to be surrounded by them. That includes my outerwear.
I've made 4 granny square cardigans in the last month and have been happily wearing them everywhere. And everywhere I go, people come up to me curious about where I...
---
Hello, from Ashley Zhong! Reigning queen of Snapdragon Brand and famed Granny Square Obsessive. I'm here today, not because the world needs another pattern for the classic granny square, but because I'd like to share my personal way of making them. I've taken years to experiment, study others and obsess, working to make what I consider the easiest, most attractive, squarest granny square and I'm ready to show the world! 
Join me! My way is obviously just one iteration of the classic pattern (I remind myself...
---
Hello, fellow crochet enthusiasts! Welcome to my rainbow world. If this is your first time here on the site, make sure to say hello down in the comments. 
I wrote this little tutorial because I felt something was sorely lacking in my life. I make crochet printed clothes, wear crocheted sweaters, swathe myself in afghans and tote my stuff around in crocheted purses. I sneak a little crochet into my whole...