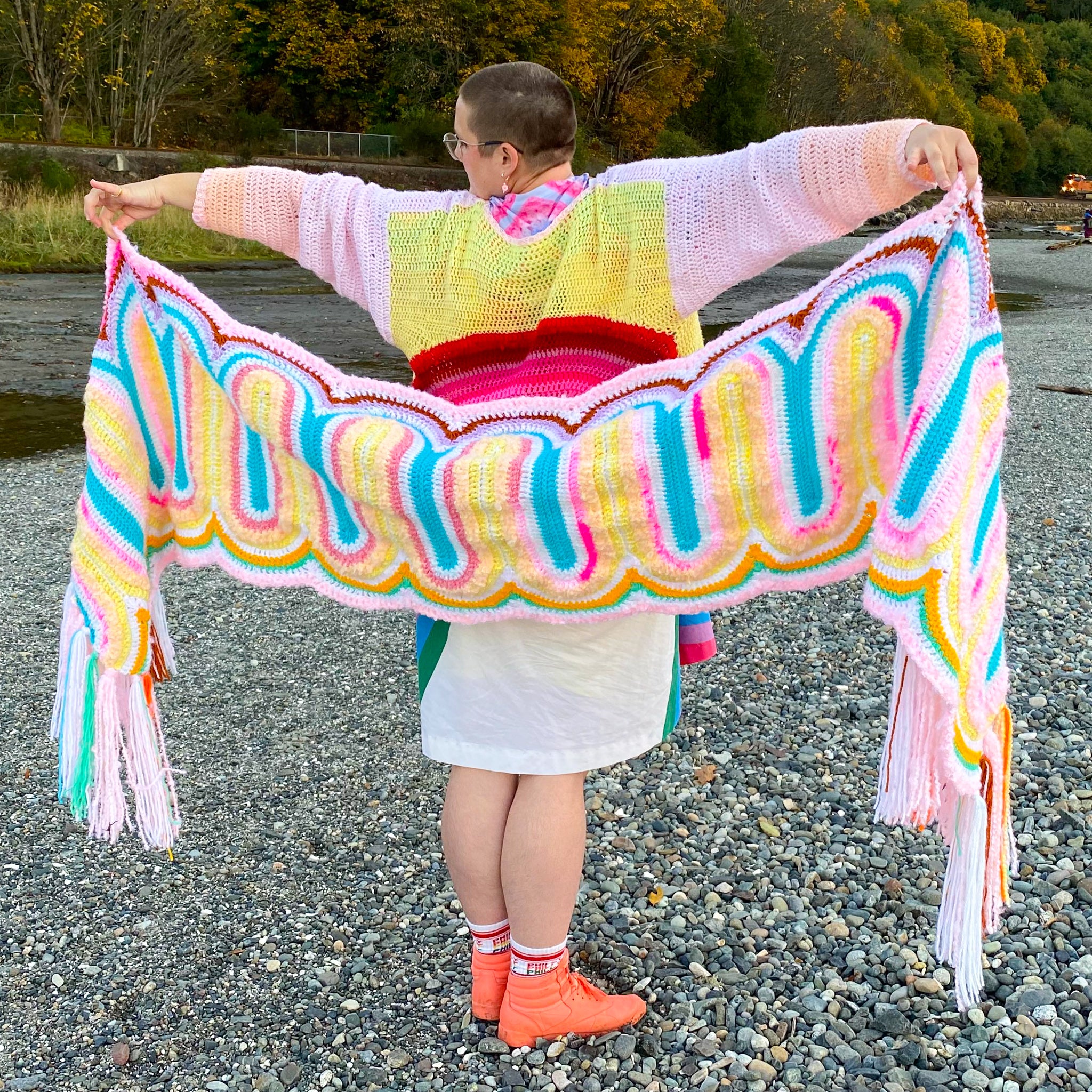 Handmade Chubby Candy Scarf: Dreamy Pastels, Aqua and pops of Neon
Chubby Candy is my favorite scarf I've ever made. But I'm willing to sell it so I can fund some projects on the house!
Here's a rare chance to own one of my originals. This is my only sample and I want you to have it! It's a behemoth of a scarf that can completely envelope you in its fuzzy goodness. I busted out all of my most favorite discontinued and vintage yarns to make this modern masterpiece. Lenny Kravitz wishes...
-Absolutely One-of-a-kind, you will receive the Scarf in the photo. 
-About 140x24" Including Fringe
-Handmade by me, Ashley Lee Zhong
-This version is made with soft, sensitive skin-friendly acrylic yarn from my vaults, including a wide range of specialty and vintage baby yarns, dating back to the1960s. 1300 grams. 
-Ready to ship, worldwide! 
You can get the pattern for this design HERE and make your own!
Fit: Long and HEAVY--not recommended for petites unless you'd like to use it as decor. 
Additional Clothing and Accessories not included. This listing is for 1 scarf.