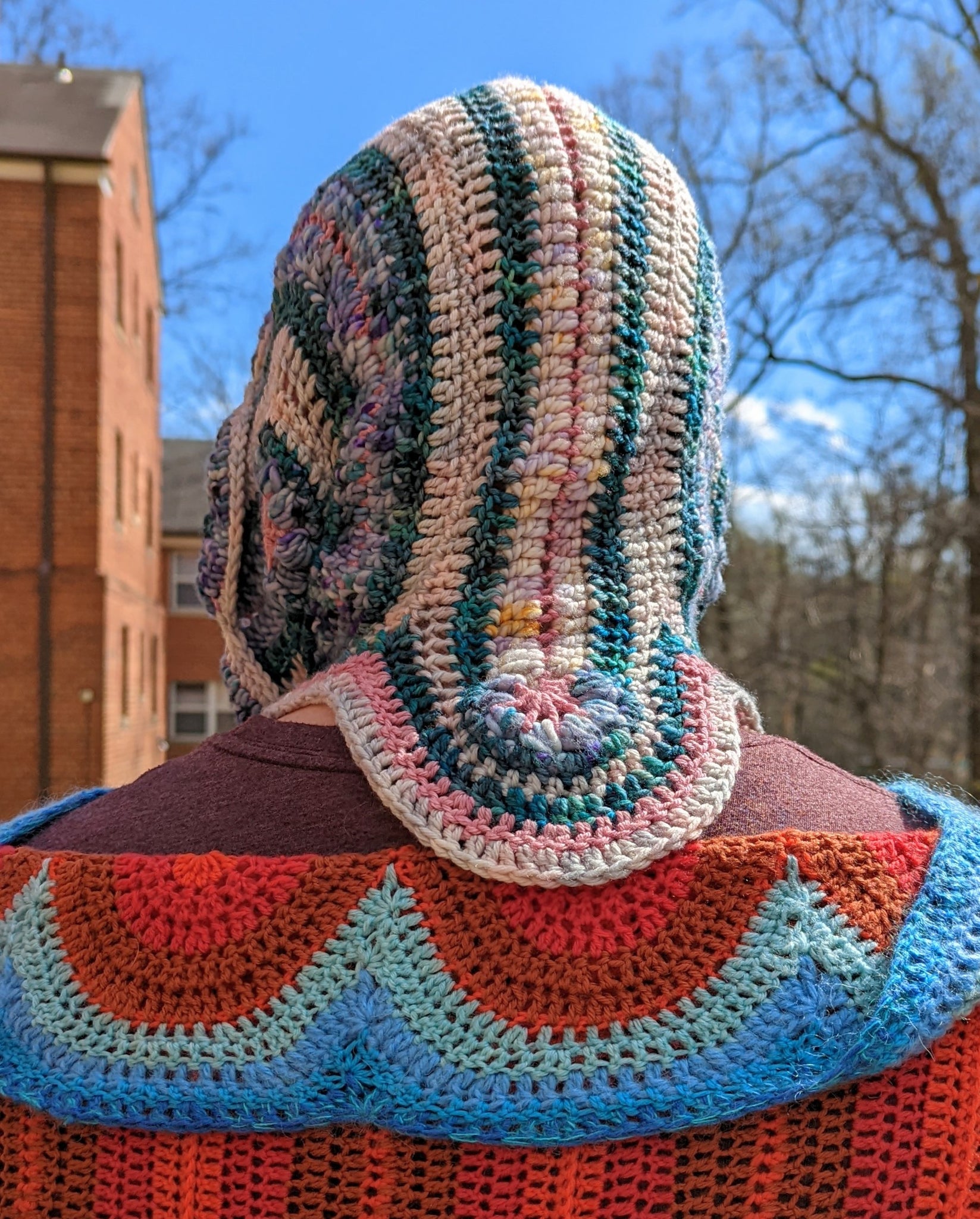 Handmade Daisy Hood: Sea Blue, Forest Green, Soft Pink
Daisy Hood was certainly an adventure to design, but mostly...it's just comfy to wear! Here's a rare chance to own one of my originals. This is my 3rd sample ever made and and is a perfect example of the pattern in its final form. 
You'll love the easy, pull-on design, the artful drape of petals around your face, and the cozy feel of being completely enveloped in colorful wool. Blustery breezes stand no chance against you in your new Daisy Hood. 
-Absolutely One-of-a-kind, you will receive the Daisy Hood in the photo. 
-Handmade by me, Ashley Lee Zhong
-This version is made with incredible hand-dyed bulky wool and designer colors by Cape May Fiber Co. and Toby Roxanne. 205 grams. 
-Ready to ship, worldwide! 
You can get the pattern for this design HERE and make your own!
Fit: One size fits most. The wool should easily stretch over most head sizes. 
Allergy alert: This product is made with real wool and can affect very sensitive skin types.