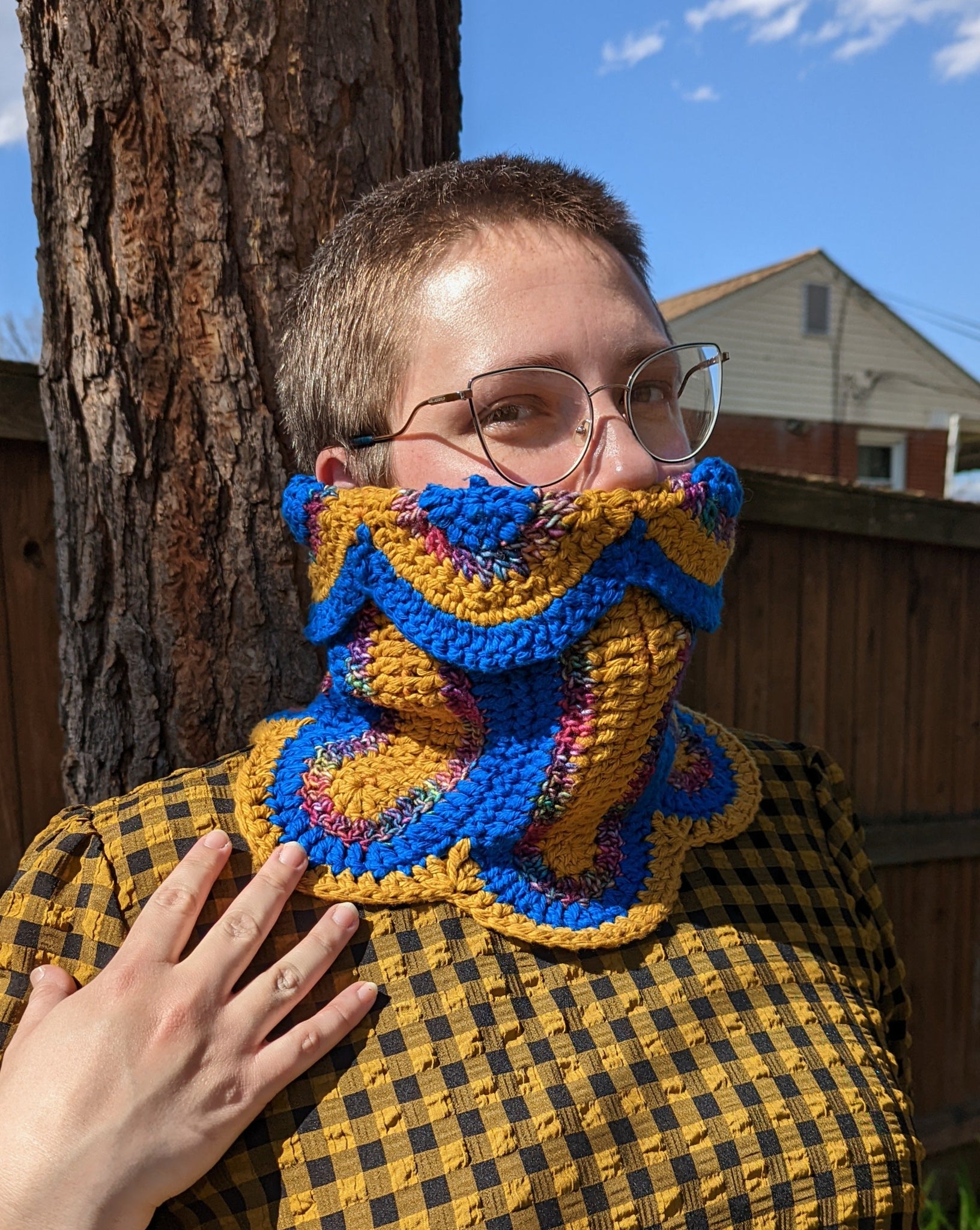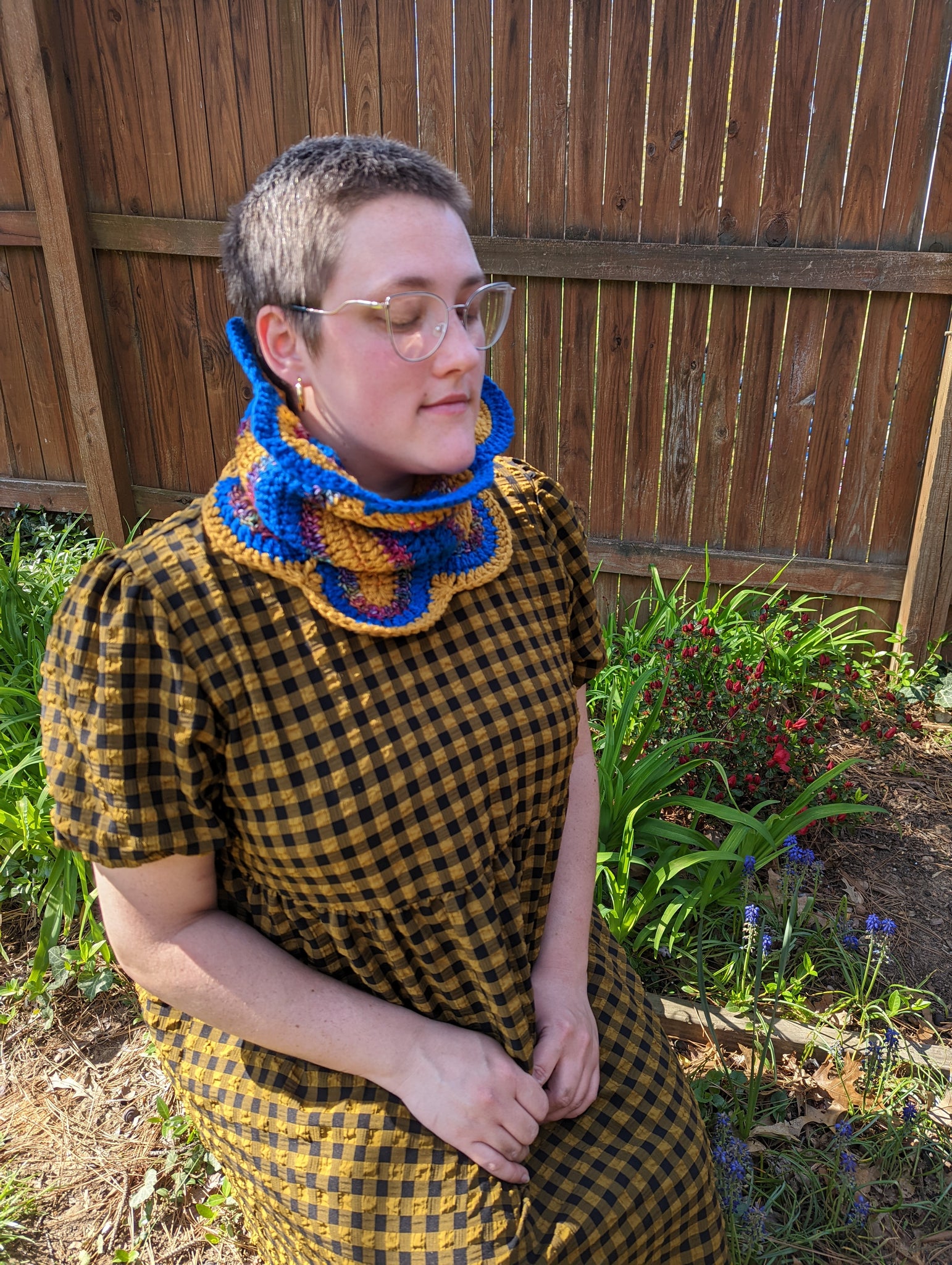 Handmade Ribbon Candy Cowl: Deep Goldenrod, Burgundy Rainbow, Cobalt
Ribbon Candy Cowl--my popular Ribbon Candy design, worked in the round to create this marvelously tubular scarf.
Here's a rare chance to own one of my originals. This is my only pattern sample and I'm offering it to you so I can fund some projects on the house. 
You'll love the easy, pull-on design, the artful drape of petals around your face, and the cozy feel of being completely enveloped in the softest yarns available.
Blustery breezes stand no chance against you in your new Ribbon Candy Cowl. 
-Absolutely One-of-a-kind, you will receive the Cowl in the photo. 
-Handmade by me, Ashley Lee Zhong
-13.5" long and 22" around 
-This version is made with the softest bulky Spun Cotton from Knitpick's Billow line and a row of cozy hand-painted Muse Wool for warmth and structure. 175 grams. 
-Ready to ship, worldwide! 
You can get the pattern for this design HERE and make your own!
Fit: One size fits most. The crochet should easily stretch over most head sizes. 
Allergy alert: This product contains a portion of real wool and can affect very sensitive skin types.