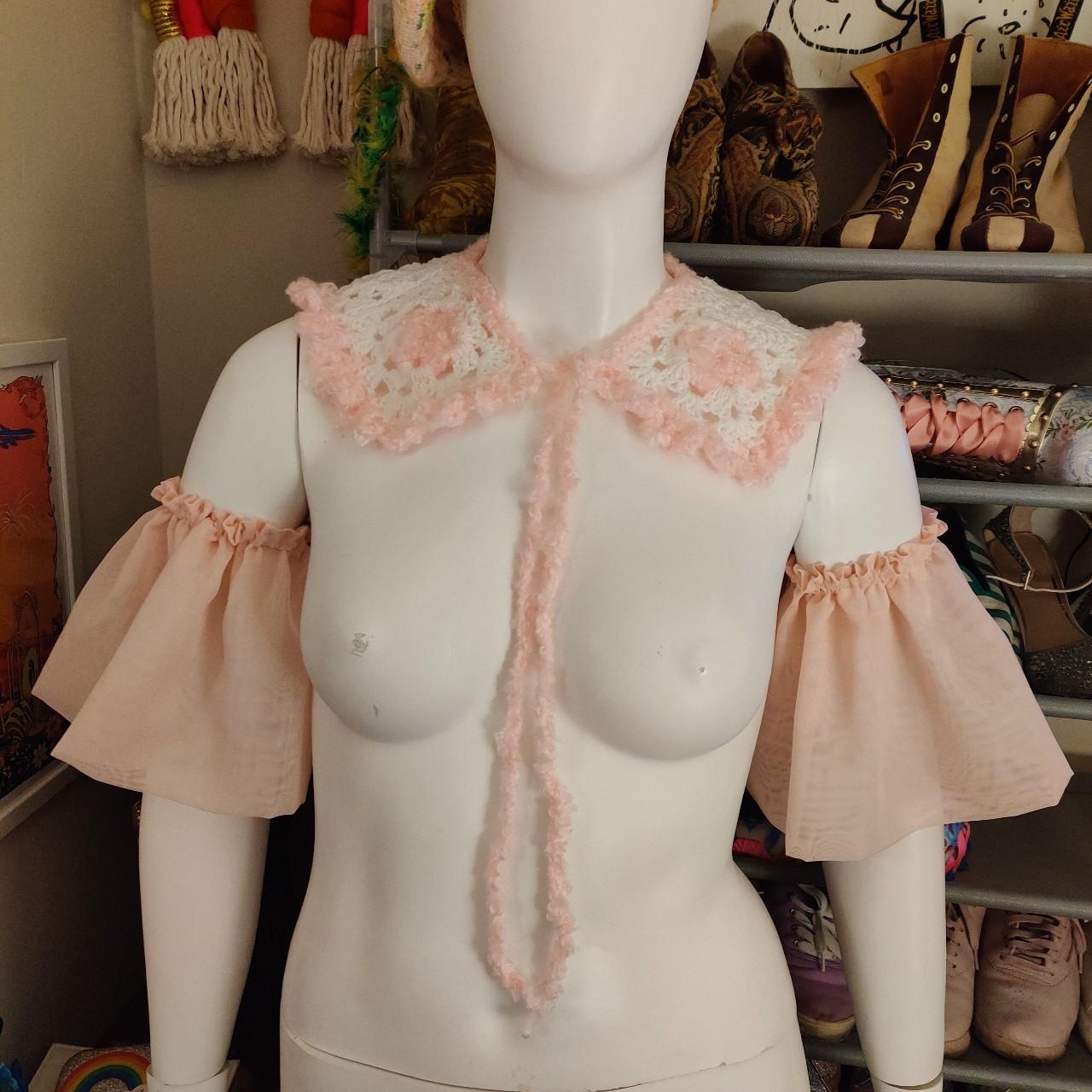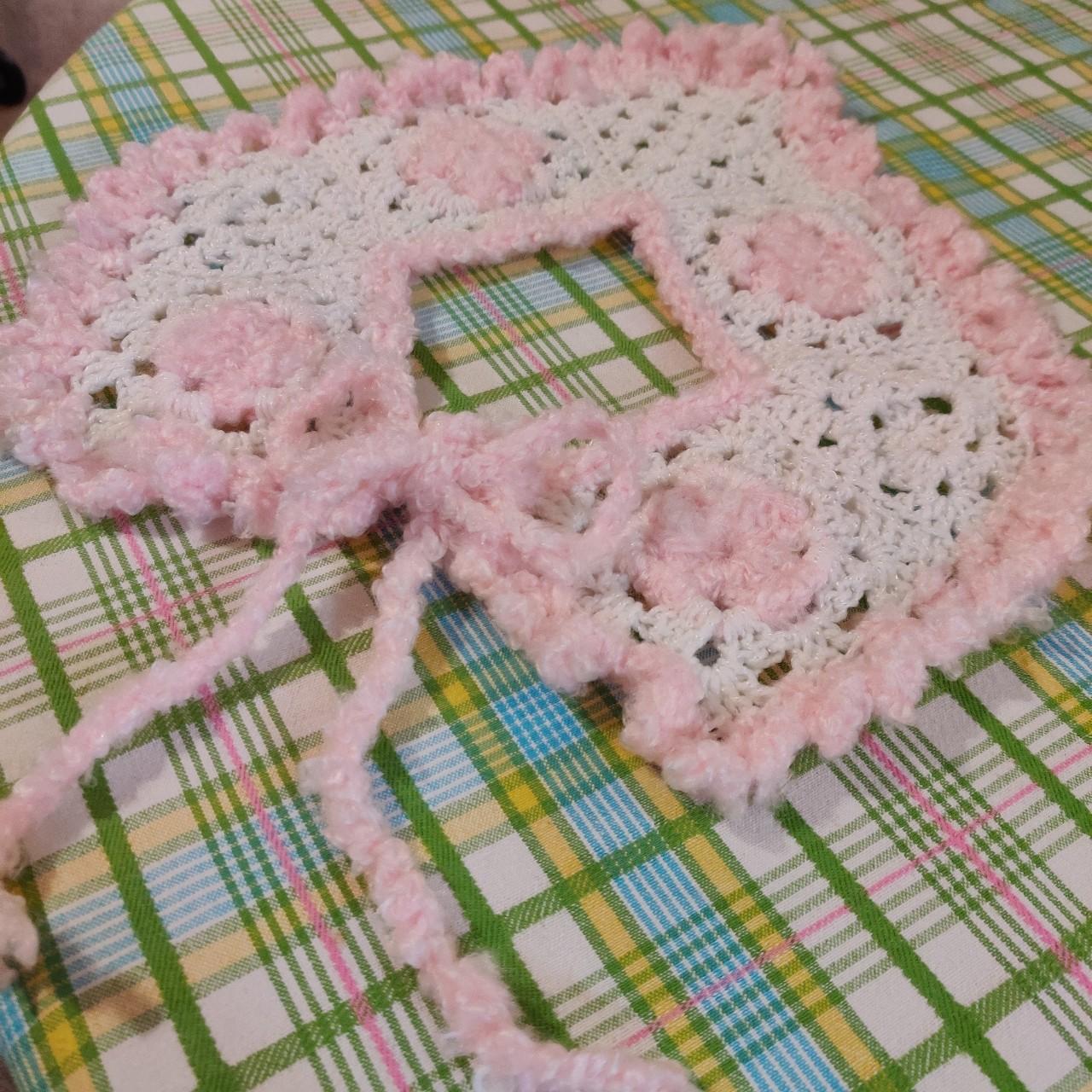 Pink & White Granny Collar
Handmade by me for a photo shoot. I crocheted the granny squares individually and put them together to make this adorable accessory. 
White vintage baby yarn with rayon shimmer and a fluffy pastel pink for the bow and trim. 
Worn once for the shoot, but we didn't like the combo with the outfit, so the model took it off immediately--brand new. 
Acrylic yarn, so safe for wearing against the skin👍