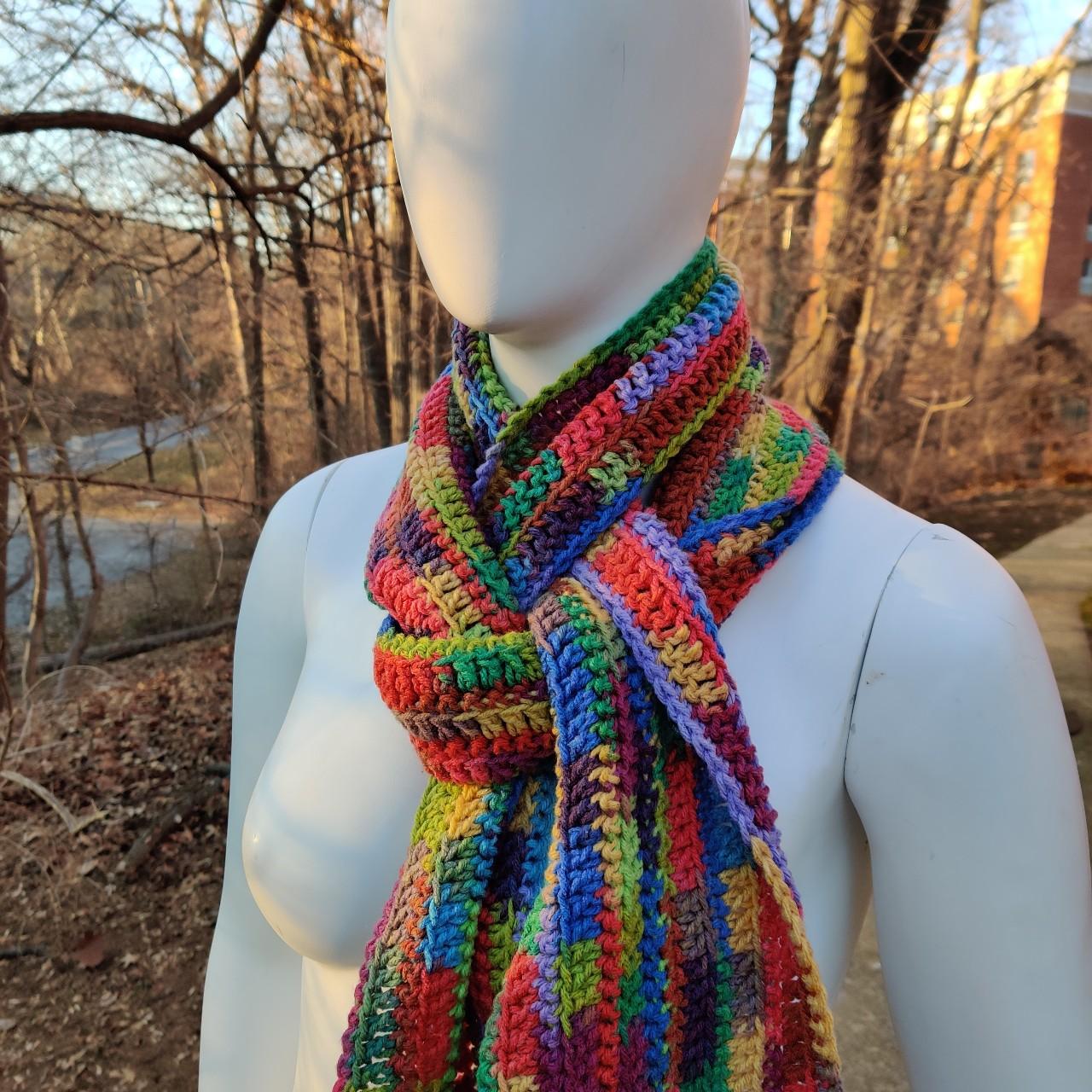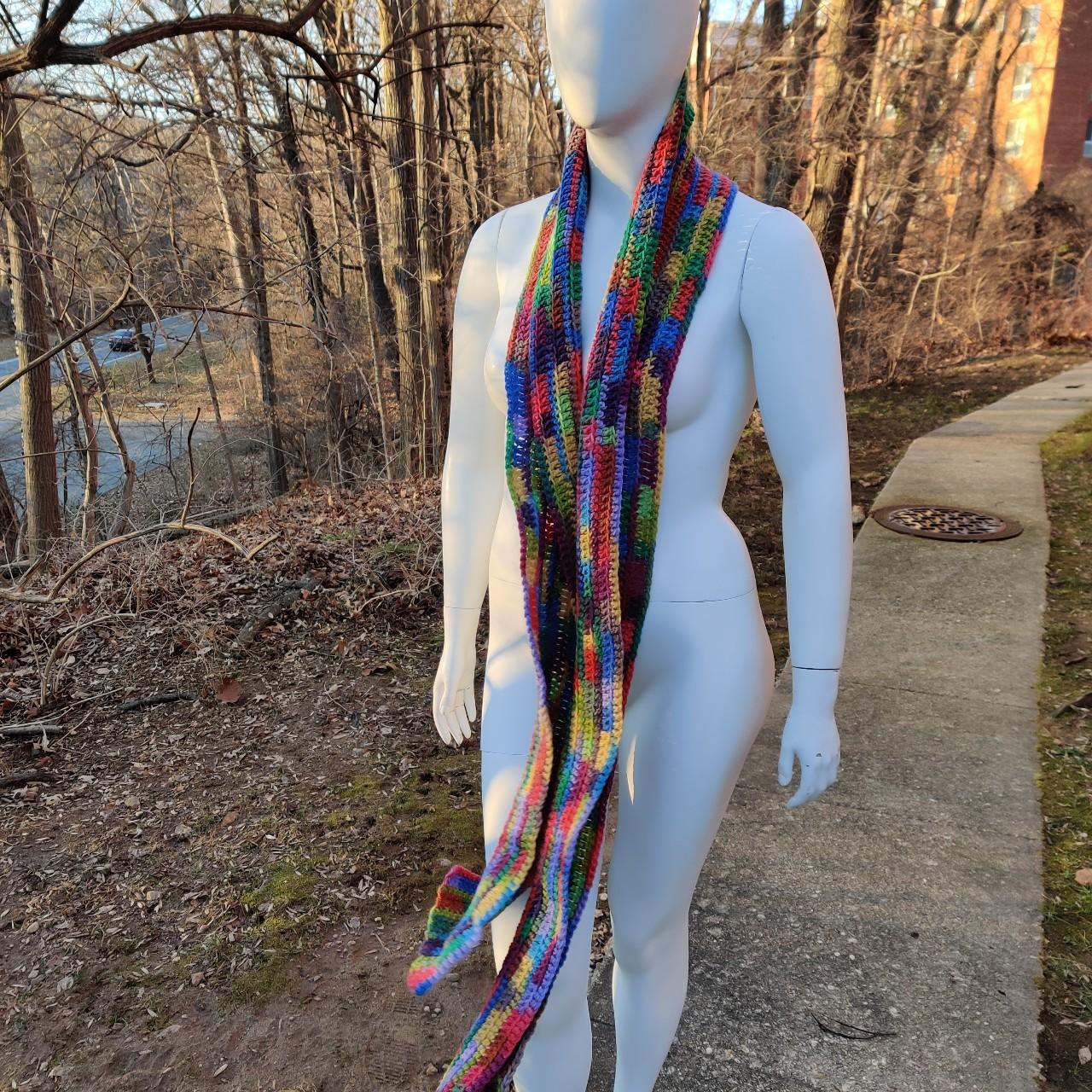 Long Handmade Rainbow Scarf
Hand crocheted scarf by me, Ashley. It's a biggie! 102" by 7.5" so you can wrap yourself over and over and over...
From my personal archive, I made this a few years ago from a now discontinued rainbow yarn. It's full acrylic, so vegan and allergy friendly👍 Like new, never worn. It's just sat in storage ever since. Take it on a walk, it needs it!