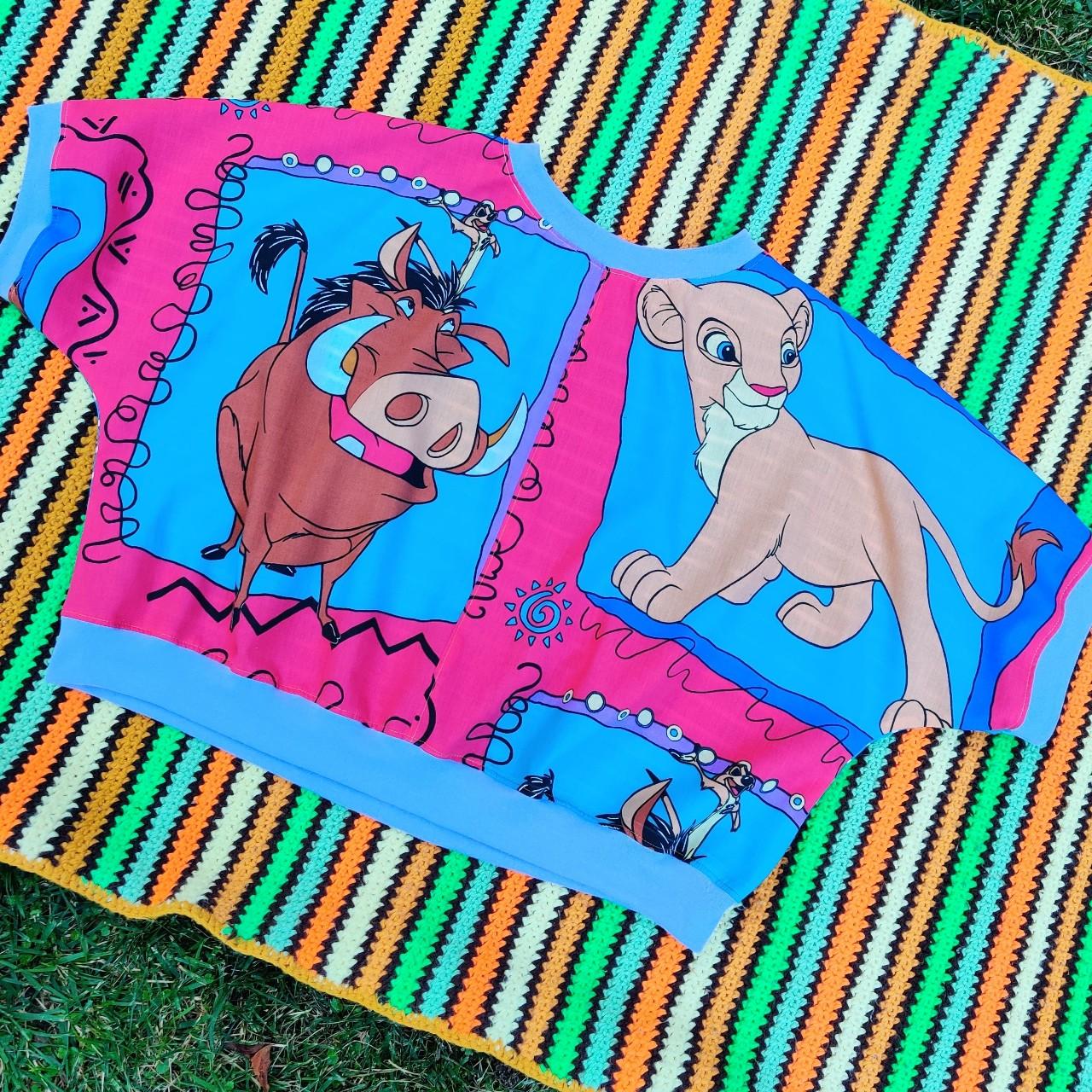 3-4XL: Crop Tops
Bedsheets and pillow cases...and draperies and vintage fabric scraps...recycled ribbing, too. Just some of the materials you'll encounter in this collection. 
Every crop top was handmade by me, Ashley, with an eclectic mix of the listed bits and bobs above.
Shirts feature subtle batwing shaping on the underarms, "ringer" finish on the neck, arms and waistline. Breathable cotton body, low stretch. Custom Snapdragon Brand tags. 
Each shirt has unique measurements, see below 👇
1. Nala & Pumba
Max chest/waist: 61"
Length: 21.5"
2. Minne mouse & Donald Duck Ruffle
Max chest/waist measurement: 60"
Length: 22"
3. Tinkerbell, lilac background
Chest/Waist Measurement: 62"
Length: 22"
4. Vintage Woven Polyester Blob Flowers
Max Chest/Waist measurement: 62"
Length: 23"
5. Surfing Mickey Mouse 
 Max chest/waist measurement: 57" +stretch
Length: 21.5"