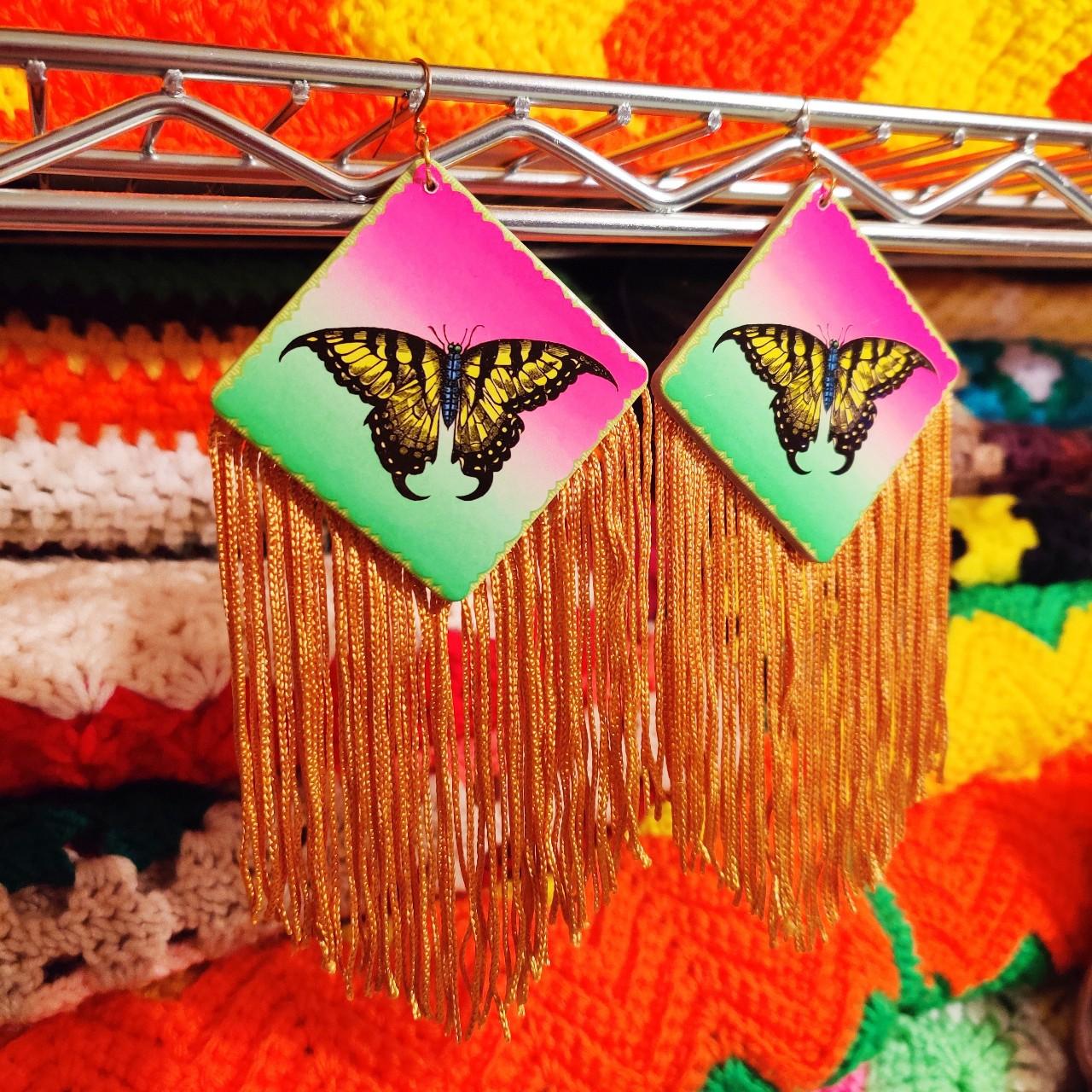 Earrings: Vintage Game Piece w/ Golden Fringe
Earrings are made from a thick, layered and laminated cardboard. Light and comfortable. They are made with a designated left and right earring so they hang flat against the head and are best viewed from the side.
I recycled from a board game. Hand drilled and made into earrings by me. I only have one of each design. All fittings are brand new and never worn.
Total length is about 5.5 inches. Lightweight at only 0.4 oz per earring.
Designs Available:
1. Pig Jumping through a Hoop
2. Yellow Hot Air Balloon
3. Lion Portrait
4. Brass Horn 
5. Elephant with a Banner
5. Bear on a Ball
6. Finger pointing up
7. Exclamation Point
8. Octopus
9. Bluebird
10. Beehive
11. Royal Crown
12. Sailing Ship
13. The letter "A" 
14. ✌️ Peace Sign Hand 
15. Man in a Flying Contraption
16. Swallowtail Butterfly 
These are quality pieces and will stand up to normal wear, tear, and moisture. If they are completely submerged in water however, they may be damaged.