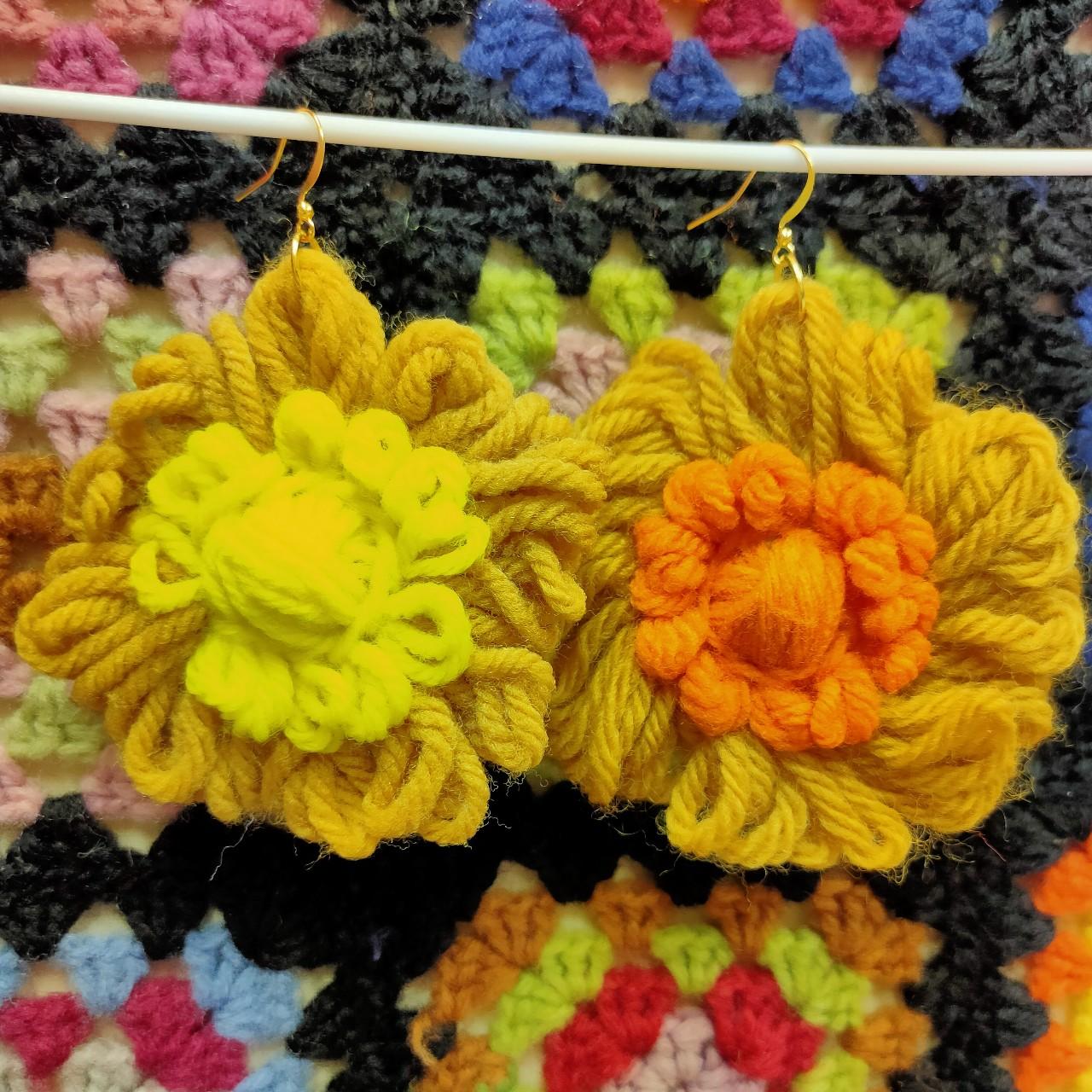 Earrings: Vintage Yarn Flower
This listing is for one pair of vintage Daisy earrings, made of yarn. Guaranteed to add a little groovy flair to any outfit.
Each pair is born from the gorgeous remains of a long lost project, abandoned back in the 60s or 70s.
Oversized, but feather weight for comfortable all day wear. Total hanging length is about 4" from earlobe to bottom of the earring.
The daisies are soft and flexible. The hardware is new and nickel-free. Some earrings may contain wool.
Available pairs:
1. Mismatch: golden petals, orange and yellow centers
2. Mismatch: Neon green petals, yellow and light blue centers 
3. Orange petals, yellow centers
4. Hot Pink petals, white centers
5. Mismatch: orange and variegated hot pink petals, yellow centers
6. Demin blue petals, tomato red centers
7. Baby blue petals, white centers 
8. Yellow petals, black centers
9. Lavender petals, yellow centers
10. White petals, red centers
11. Gray petals, yellow centers 
Daisy blankets were a trendy way of using up leftover bits of yarn, so in a way, these earrings have been recycled twice--once in the 60s and once now! Keep them in the fiber cycle by wearing them allllll the time.