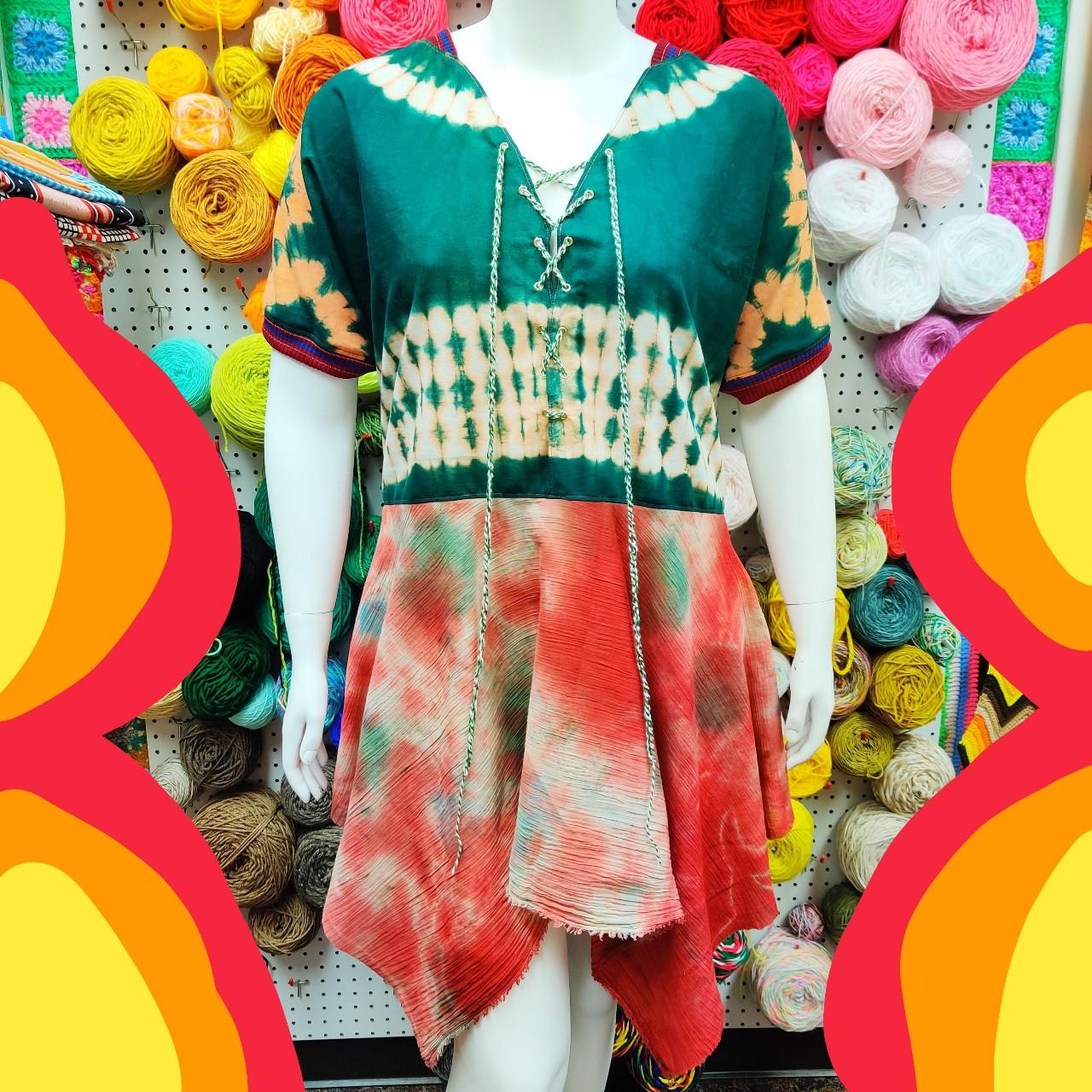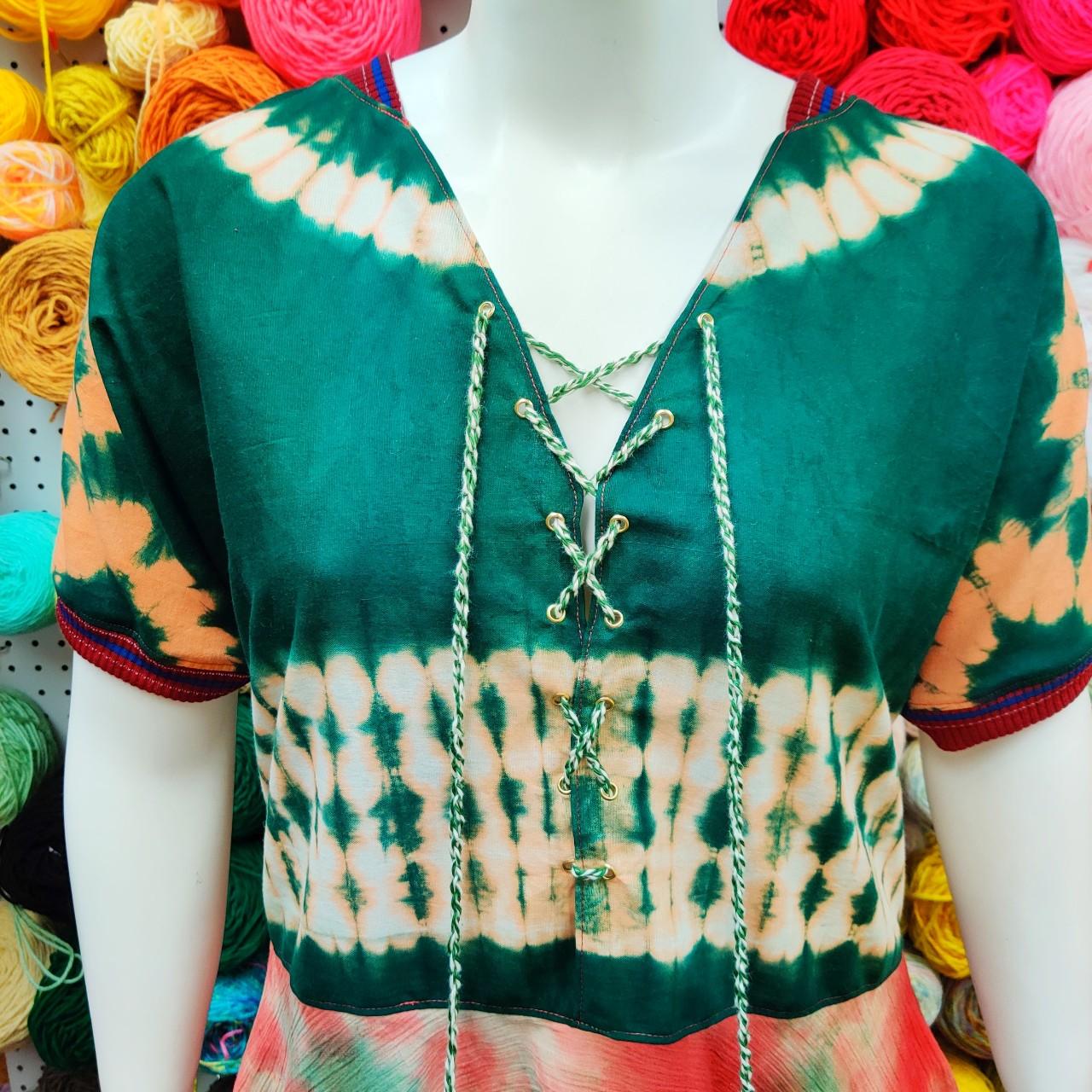 Tunic: Green & Red Batik, XL
Ethereal and vibrant tunic dress, featuring corset details and a handkerchief hem✨
Feel all the Ren Fest vibes... Frolic in the forest, chant a few spells.
Size: XL to 2XL depending on chest measurement. Modeled on a size Large mannequin (Her name is Shirley 💕)
Measurements:
Chest/Waist: 46" plus some space to adjust the chest.
Length: 34" (shortest part). 46" (Longest part)
ALLERGY ALERT! There may be some wool in the ribbing on the neck and arms. It's recycled, so I don't know the fiber content.