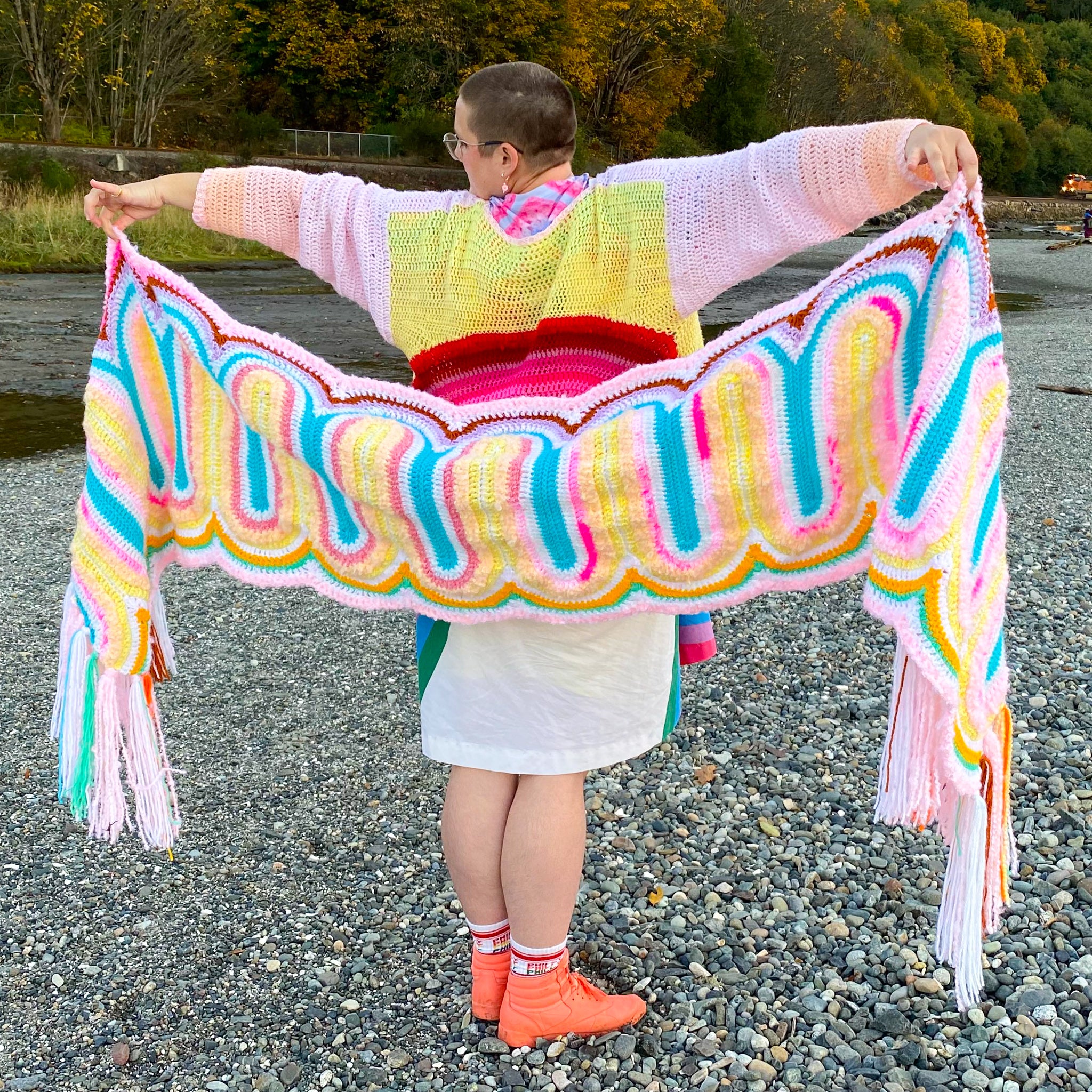 Handmade Chubby Candy Scarf: Dreamy Pastels, Aqua and pops of Neon
Chubby Candy is my favorite scarf I've ever made. But I'm willing to sell it, if it can help me to reach my housing goal!
Here's a rare chance to own one of my originals. This is my only sample and I want you to have it! It's a behemoth of a scarf that can completely envelope you in its fuzzy goodness. I busted out all of my most favorite discontinued and vintage yarns to make this modern masterpiece. Lenny Kravitz wishes...
-Absolutely One-of-a-kind, you will receive the Scarf in the photo. 
-About 140x24" Including Fringe
-Handmade by me, Ashley Lee Zhong
-This version is made with soft, sensitive skin-friendly acrylic yarn from my vaults, including a wide range of specialty and vintage baby yarns, dating back to the1960s. 1300 grams. 
-Ready to ship, worldwide! 
I am offering several of my most beloved design samples for sale in order to fund permanent housing for myself (Ashley Lee Zhong) and Snapdragon Brand. If you want to learn more about this project, view my blog HERE.
You can get the pattern for this design HERE and make your own!
Fit: Long and HEAVY--not recommended for petites unless you'd like to use it as decor. 
Additional Clothing and Accessories not included. This listing is for 1 scarf.