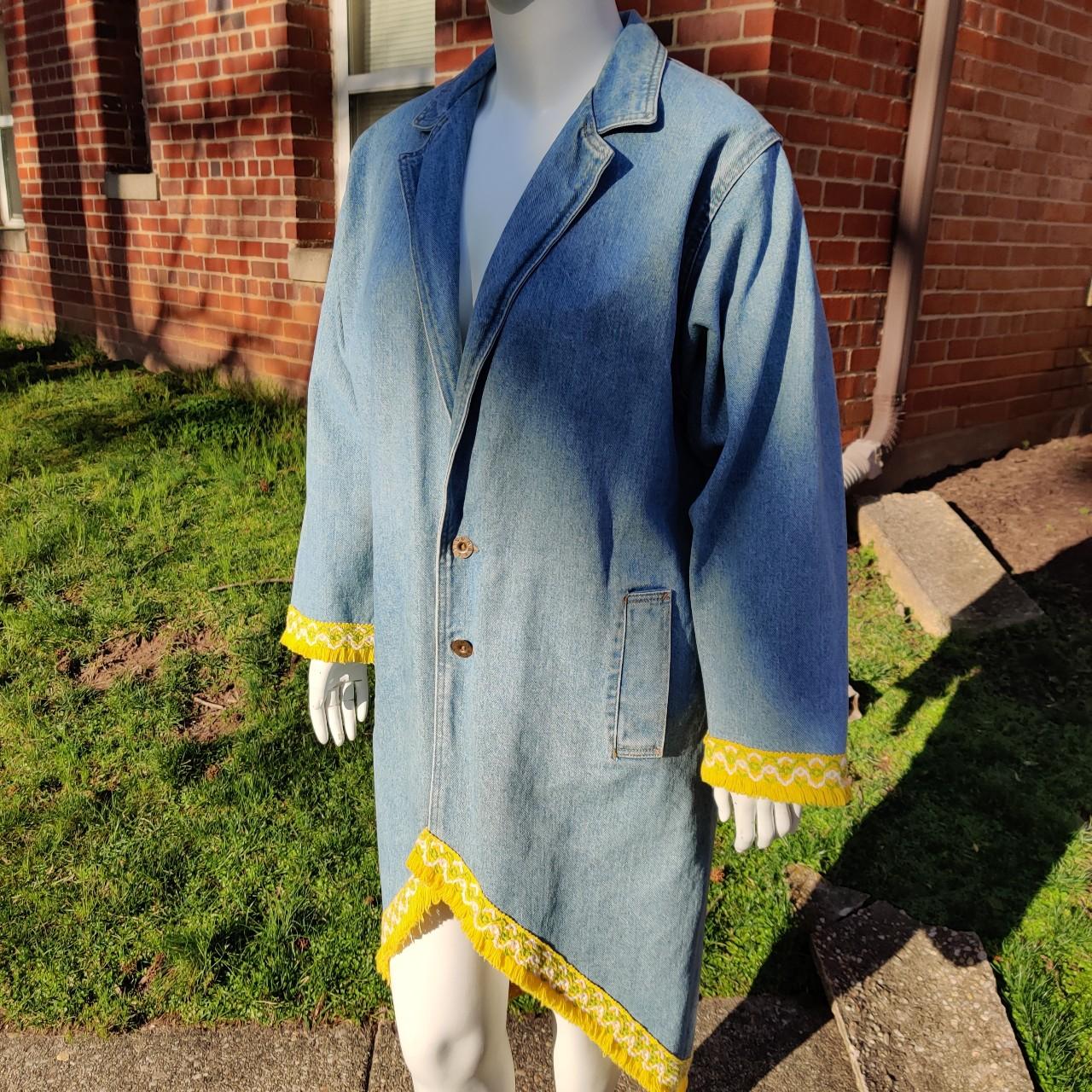 Upcycled Denim w/ Embroidery Panel, XL-2xl
Beautiful and unusual upcycled denim trench coat, featuring incredible vintage trim, hand embroidery and quilted details. 
The denim is originally Sun Belt brand. The artist I bought it from sculpted the front to create a tuxedo look and added the 1960s woven cotton trim to the sleeves and hem. The back design is sewn on in one piece. The denim is very high quality--thick but flexible. Feels 1980s.
Add this stunning layer to your coat rack💕
Chest: 50"
Length: 48.5"