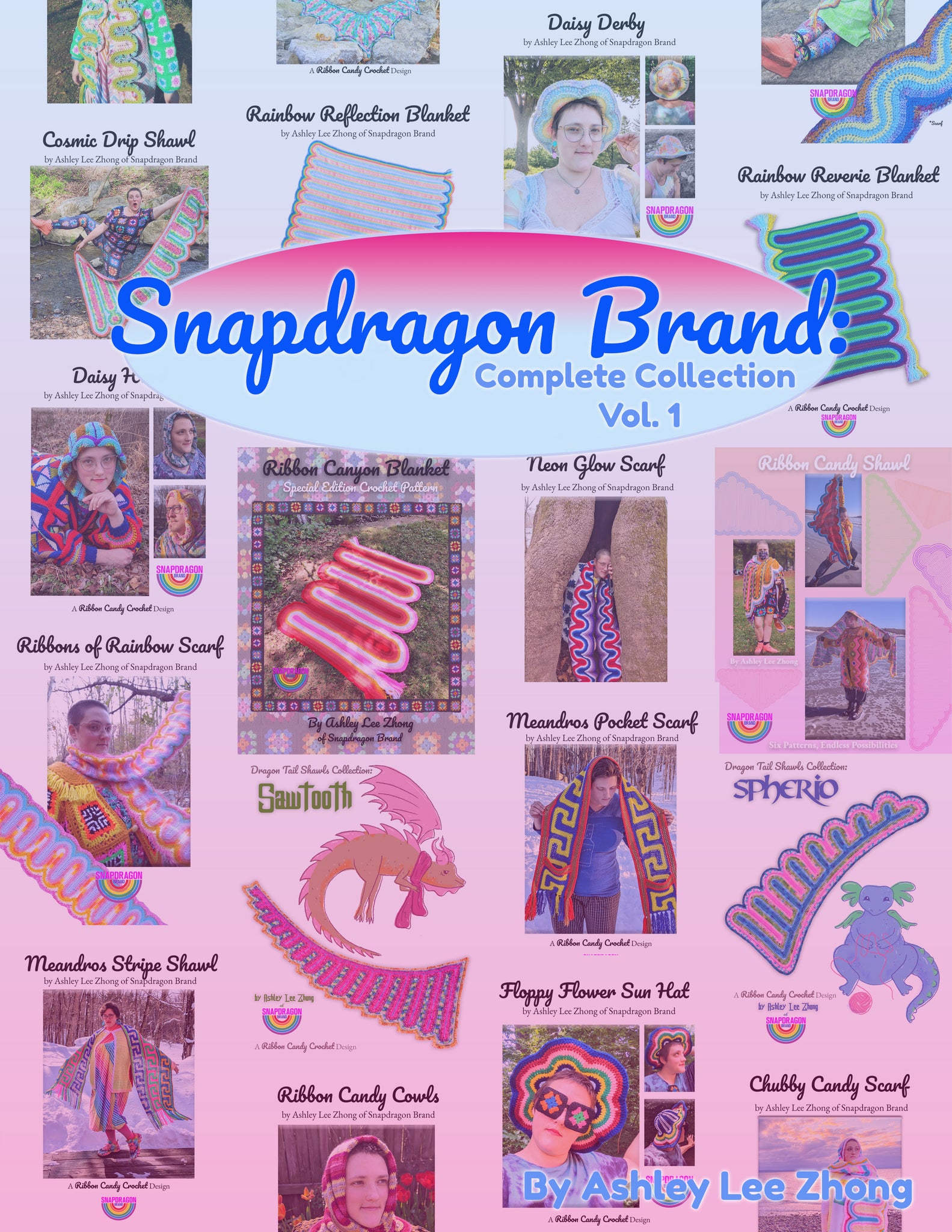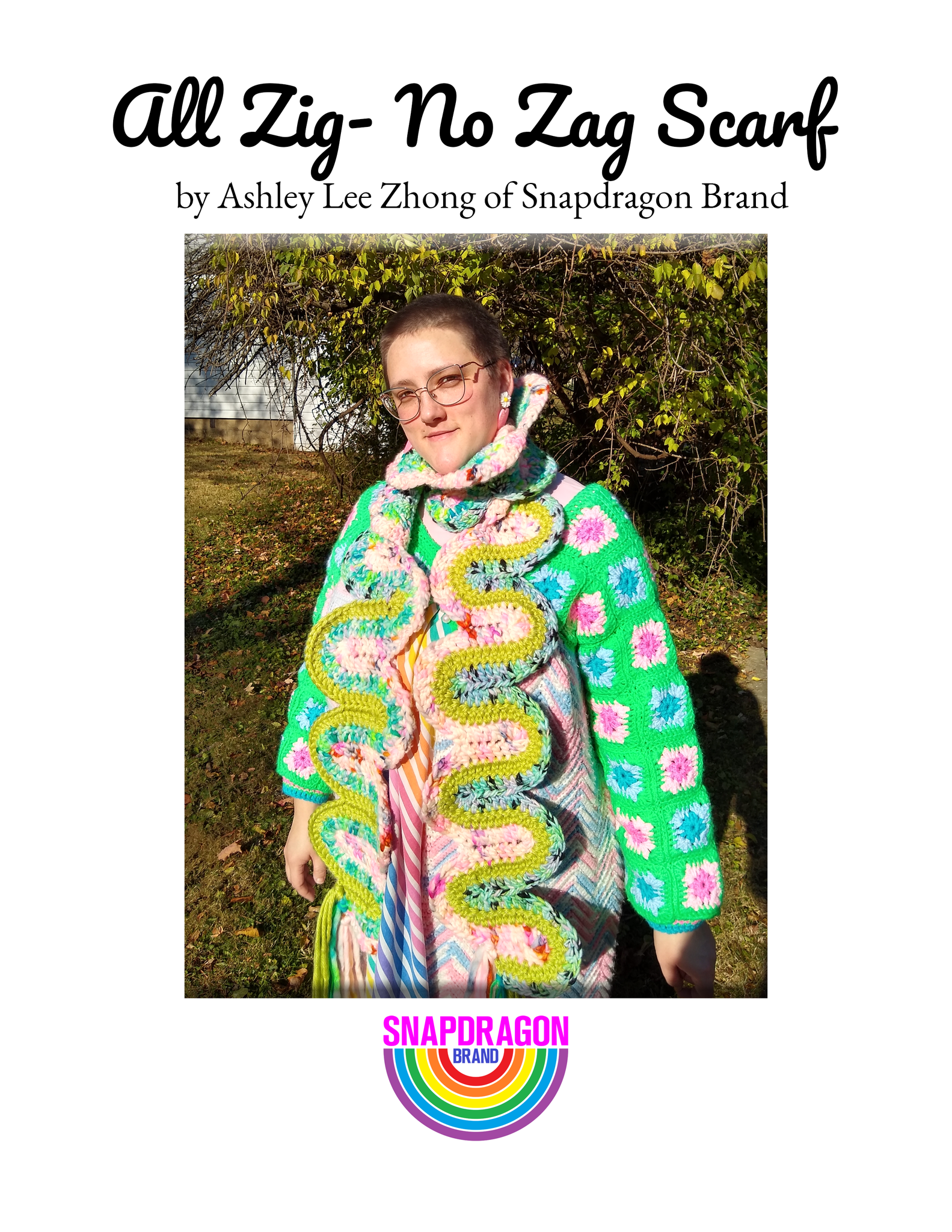 'Snapdragon Brand: Complete Collection Vol. 1' Downloadable Crochet Pattern Set
Have you been waiting? Longing for a new obsession? 

Well, here you go:
You can now get the entire Snapdragon Brand Design Library for less than $2 per pattern. Fall deeply in love with the world of Ribbon Candy Crochet...and make beautiful accessories & home decor for yourself and all your buddies!
This collection is a SnapdragonBrand.com exclusive offer. It's the most cost-effective way to procure the complete Ribbon Candy Crochet Library. And... it's extremely limited...
I'm only selling enough to help me raise money for 2 specific projects: I need to buy a plane ticket to a Friend's wedding, and me and Adam are saving up for a clothing dryer (We're using a line now, but Maine winter will really require it *brrrrrrrrrrr*). 

My downloadable instructional patterns include all the information you need to make your own versions of my original designs. With written English instructions, and ample Charts, Diagrams and Photos for support. I get rave reviews all the time from people who claim to "hate patterns," so I know you'll enjoy my writing style!
Will you give Ribbon Candy Crochet a try today?
Details: 
Includes patterns for all 22 designs presently available in the "Ribbon Candy Crochet" Line:
Ribbon Canyon Blanket (Available in Twin, Full, Queen, King, and Custom sizes)
Ribbon Candy Shawl (6 unique patterns)
Ribbon Candy Cowls (2 unique patterns)
Rainbow Reflection Blanket (Available in Twin, Full, Queen, King, and Custom sizes)
American Crochet Terms, Imperial and Metric Measurements
Includes Ribbon Candy Crochet Swatching Guide, PLT Method tutorial, Fringe Guide and Assorted Color Planning Guides.

Presented in full-color, perfect for high-quality printing. 

Digital Download:

 

you will not receive a physical product.* You will have the opportunity to download your pattern through the site after checkout, or from your email. See FAQ for PDF download instructions.
Click the button at check-out to seamlessly add these patterns to your Ravelry account (must use the email connected to your Ravelry)
Project Tags: Mention @SnapdragonBrand and Use the tags #ribboncandycrochet and the name of your specific project (#) to have your work featured.
*I cannot offer returns on Digital Content. Please be mindful that this is a digital pattern. You will not receive anything in the mail. You are buying my ideas.
I call my patterns "Living Documents." Please consider your purchase to be an investment in my development as an artist. I promise to continue improving these documents as I learn and grow. Feel free to message me for pattern help through any of my social media accounts and become part of the Snapdragon Brand community by joining "Snapdragon Brand Pattern Help & Hangout" on Facebook. 

Thank you for believing in me.

-Ashley Lee Zhong,
Snapdragon Brand