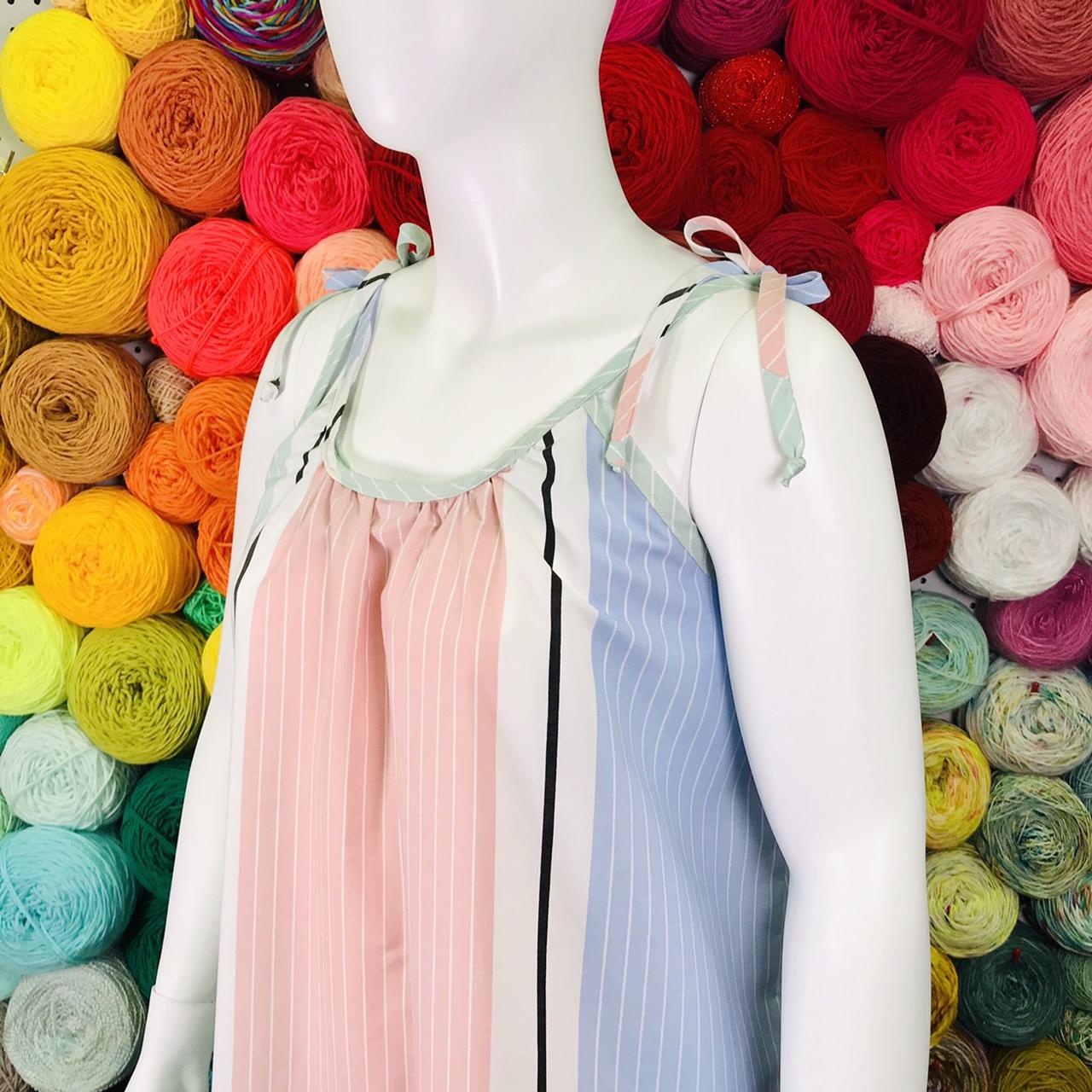 X-Large: Bow Dresses
Meticulously made of vintage bedsheets, by me, Ashley. Each dress features adjustable bow closures at the shoulder, hip pockets, and french seams throughout. These details make for a versatile, practical, and sturdy garment. 
This dress style is a part of my uniform and I'm excited to share it with you. I love layering sweaters and leggings under mine for winter wear. And in the summer, I just wear it as is, and maybe tie the straps higher to conceal bra straps. 
Adopt a Bow Dress today, and enjoy wearing it all year long✨
Available Dresses:
1. Green, Pink & Blue color block Stripes 
Max Chest: 50"
Waist/hips: free
Length: 32" (from center chest to hem)
2. Pastel Rainbow Stripes
Max Chest: 52"
Waist/hips: free
Length: 34.5 (from center chest to hem)